In collaboration with Air Wick
Son #2 is 2 years and a couple of months old. I know I should be writing an endless stream of posts about how difficult toddlers are. The Terrible Twos. They're messy and noisy and stubborn.
But I have a confession: I'm really loving '2'. I don't actually have many complaints and I'm getting rather sad watching our little boys grow up at lightning speed.
It won't be long before they don't want me to sit by their bed until they fall asleep or give them endless 'cuggles' as both boys have called them during their toddlerhood.
So I'm writing this post to try to convince myself that growing up is actually an awesome thing.
1. Losing my car keys
Mr D has always been fond of saying, indulgently, 'Before you know it they'll be asking for the car keys'. Son #2 has decided that asking is unnecessary, as is waiting until he gets his licence.
He just takes them – off the bench, out of my handbag, straight out of my hands. And confidently toddles off towards the car or door exclaiming 'I go now! Bye!'
Yes, he has already figured out keys = freedom.
2. Meal time mess
For a toddler, Son #2 is actually very adept with a fork. He mashes it into the food, holds it up to inspect his haul… and then pulls the food off the fork with his fingers and pops it into his mouth, leaving a trail of sauce all over his hands, face, table and floor.
3. Bumps and scrapes
I worried endlessly with Son #1 that someone would think I was a bad parent because not a day would go by where he wouldn't add to his collection of bruises and scratches.
Son #2 has been no different. Standing up under tables and thumping his head, falling off his trike and scraping a knee, attempting to ride his trike down the deck stairs… even though he's already failed painfully at this accomplishment at least 3 times.
4. Interrupted sleep
Say no more. I've already written about this here, here, here and here. We're still waiting for the magical 'sleeping through' thing to happen.
5. Collateral damage to me
My nearly-broken nose because my toddler leaned in too quickly for a cheek-to-cheek cuddle (and missed).
My nearly shattered teeth because my toddler raised his head too quickly (and forgot my jaw was just above it).
The bandaid on my foot because my toddler playfully tried to slam a door shut on me. Right over my bare big toe.
Ouch.
6. Collateral damage to the house
Trucks on the walls, cars on the piano, dried Weetbix discovered days later plastered to the skirting board behind the table leg. Learning to balance, little hands repeatedly grabbing the towel rail in the bathroom, the toilet roll holder in the loo – both replaced twice after they fell off the wall and then abandoned.
7. Go go go!!
Toddlers never stop.
Which means I never stop. I used to pride myself on spending entire days on the weekend watching Buffy re-runs, catching up on DVDs or just quietly reading a book. Not anymore.
8. Having to put everything out of reach
We put dangerous or breakable items on tables. Then Son #2 got taller, so we put them on the bench. He grew again so we moved them further in.
Then he got smart.
'I get 'tep!' he exclaimed, waddling awkwardly into the kitchen with the enormous plastic bathroom step, slamming it down on the floor, climbing on and reaching for the knife block…
9. No

scented candles

or

air freshener
Before kids we always had a candle burning. A glass of wine, a scented candle, some classical music and a good trashy novel. Bliss.
Not so much now (see previous point).
Air freshener in the loo fell by the wayside about 3 years ago when Son #1 figured out how to press down the button. Fortunately it was pointing away from his face. It's now locked in a cupboard.
10. Overseas holidays
We used to travel a lot. And yes, I know you can still travel with toddlers but I've never really seen the point. Sightseeing is severely restricted, funds are stretched to the limit and the kids won't remember it anyway. We're going to wait until the boys are a bit older before we resume our wanderings.
'Me time' giveaway! Giveaway has ended, sorry!
Need some 'me time'? I've got a pamper pack to give away, including chocolates, coconut scrub, hand cream, nail polish and a gorgeous French Vanilla Romance scented candle, thanks to Air Wick.
(Psst… go to the Air Wick website to check out their new limited edition fragrance collection, including Ebony & Madagascan Vanilla and Snowy Mountain Berries. Mmmmmm…)
For your chance to WIN:
ANSWER this question in the comments below: 

What WON'T you miss about the toddler years?

SUBSCRIBE to the mailing list by entering your email address below (one email a week with all the new posts and a bit of chat from me; no spam ever; easy unsubscribe).
If you're already a subscriber, yay, thank you! You can skip step 2, just leave your answer to Question 1 in the comments section below:-).
Ts&Cs: This giveaway is open to Australian residents only, closing at 5pm on Wednesday 19 November 2014. This is a game of skill, the winners will be chosen based on their answer. The judge's decision is final. The winner will be announced on this page and will be notified by email. The winner will have 48 hours to respond with a mailing address for the prize pack to be forwarded to, or the prize will be redrawn.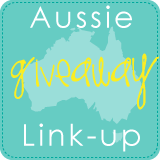 Hosted by Kellie O'Brien Media